Cisco Meraki is a cloud-based networking company that designs, manufactures, and sells wireless and wired networking solutions. Meraki offers a wide variety of hardware including Networking, Wireless, and Security Solutions.
While most of the configurations are done on Meraki Cloud Dashboard, the initial setup requires the device to connect to the cloud via the Internet first. This is achieved by manually assigning an IP address to the Meraki device by connecting it to the PC directly and configure it.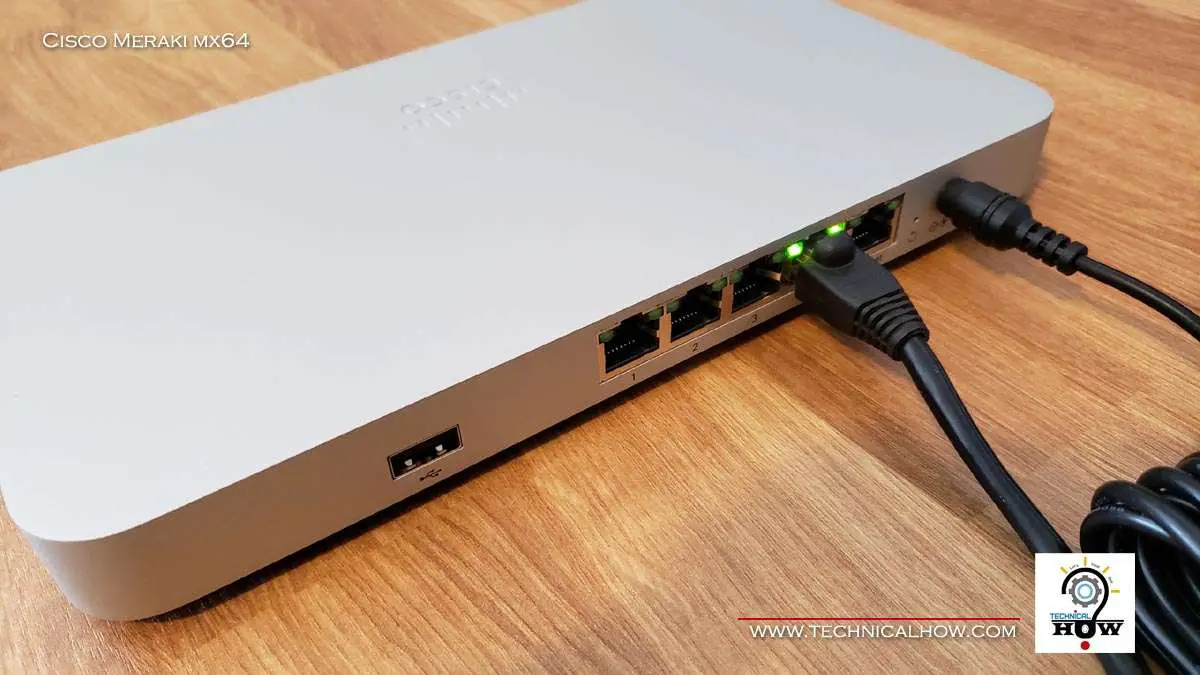 To understand better, let's go over a step-by-step process to assign a Static IP to Meraki MX64.
How To Set Up Static IP Address on Cisco Meraki MX64
The steps below also apply to MX67C, MX68, MX84, and MX100 devices.
Step 1. Make sure your PC network card is set up as DHCP for an automatic IP assignment. You can verify this by accessing Control Panel / Network and Sharing Center / Change Adapter Settings. Right-click on the active adapter, and select "properties". Double click on IPV4 to access properties and ensure "Obtain an IP address automatically" is selected.
Step 2. Connect your PC to one of the LAN ports of MX64
Step 3. Power ON the MX64 device
Step 4. Open up Windows Command Prompt and type "ipconfig" and press Enter. Verify the IP address is in the 192.168.X.X network.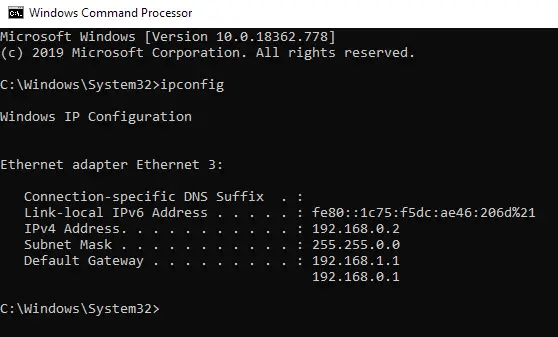 Step 5. Open up the browser and type "wired.meraki.com" to display the local access page.

Step 6. Click on the "Configure" option at top of the page.

Step 7. It will ask for a Username and Password. Use the device Serial Number (format: XXXX-XXXX-XXXX) and leave the password "Blank" and click OK to display the configuration page.
Tip: Serial number is not case sensitive, however, you must type in the whole serial number including dashes.

Step 8. For Static IP assignment, set the Connection Type to: Direct
Step 9. Set IP Assignment to: Static
Step 10. Enter the IP Address, Netmask, Gateway, DNS Server 1, and DNS Server 2 parameters and click SAVE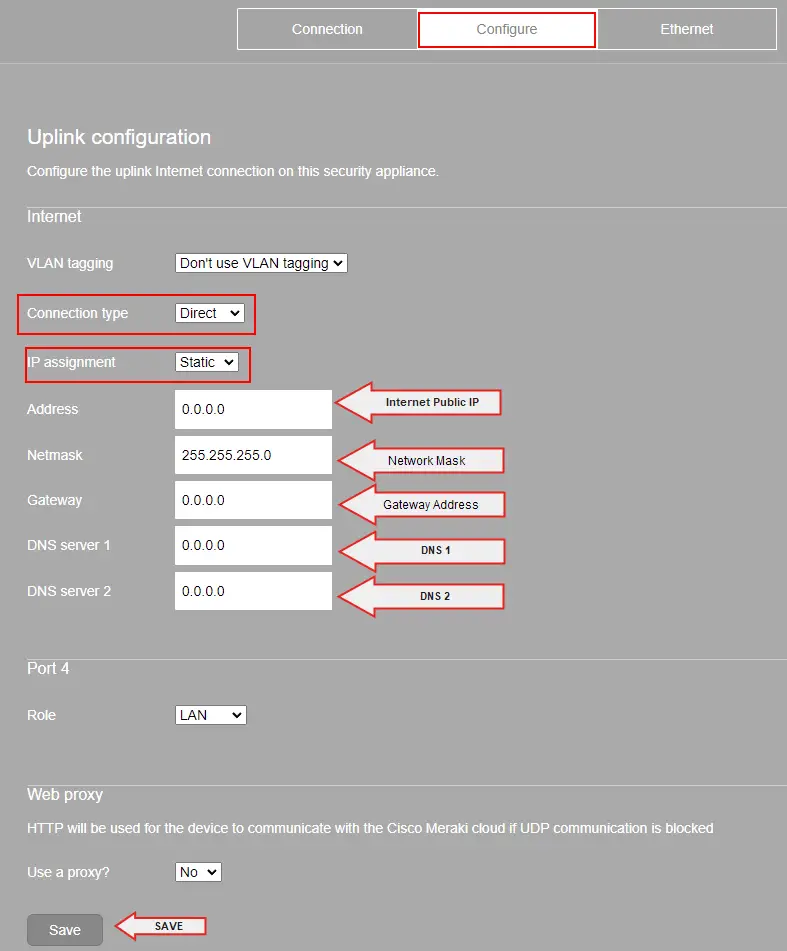 Step-11. This completes the process and can be verified on Meraki Cloud Dashboard to validate the MX64 becomes available and in Online status.
(Optional Step) For Dual WAN Setup Only.
If you would like to have a Dual WAN setup. Meraki MX64 offers this by converting the role of Port-4 from LAN to WAN
1.  It can be set up as a Direct connection with a Static IP assignment.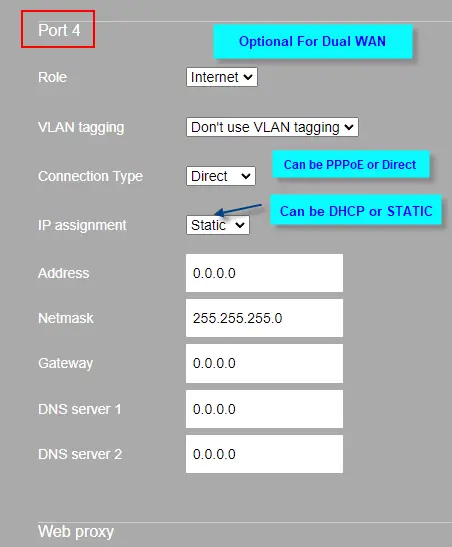 2. You can also set it up as PPPoE with authentication parameters obtained from the ISP (Internet Service Provider)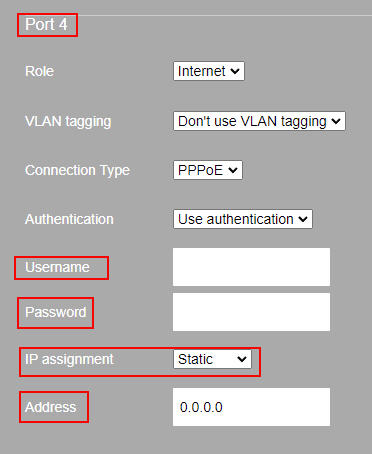 IP Assignment can be set to DHCP as well, depending on how the ISP Internet is set up.